SOME OF THE
CHALLENGES

YOU MIGHT BE FACING:

An Outdated Web Design

Disconnected Platforms

Slow Site & Weak Security

Website Not Fit For Purpose

Adding Content To Your Existing Site
If any of these sound familiar, LET'S TALK.
OUR
SOLUTIONS
Wordpress is the world's most popular website platform powering nearly half of the internet. It's a free CMS and is highly flexible and customisable meaning you can build just about whatever it is you need your website to do.

It allows for bespoke code-based website builds and functionality, as well as having a whole host of off-the-shelf themes and plugins from the library and third-party developers. This includes one of the biggest ecommerce plug-ins, Woocommerce, that offers a ton of worldwide payment solutions, integration with multiple shipping carriers, plus supports any bespoke transaction capability you might need for your store.

Wordpress is also scalable meaning no future migrations linked to business growth. And it's pretty easy to use, depending on the level of bespoke coding, and so updating content, blogs and adding or removing stock can be done without the need for web developers.

An all-round great CMS solution for either business or e-commerce websites.
A great website should not only look good, but also be a pivotal part of your overall inbound lead generation strategy. And to do that it needs to be attracting leads, converting them and keeping customers coming back, again and again. HubSpot's CMS does just that.
As a Platinum HubSpot Solutions Partner, we've helped our clients do just about everything on HubSpot. From website creation to HubSpot onboarding, we'll integrate all your marketing campaigns and sales leads into one place with HubSpot's CMS. Interested? Check out our HubSpot Services page or read what our client Mark had to say about us.
"At last a company that get it, talks our language, works hard and gets things done. Always available, knows their stuff and understands things from our perspective. Have wasted so much time and money with SEO digital agencies that promise the world, but don't have a clue what their customer really needs and hides behind technical nonsense. Finally a company that tells it as it is. A company that knows how to use HubSpot's capabilities to actually deliver results. A truly refreshing experience. Highly recommended." —Mark Hewett, Leisure Travel Tourism
Shopify is an end to end subscription-based e-commerce platform that allows you to set-up, build and manage an online store and sell in multiple places from your website, social media and online marketplaces.

It has a whole bunch of website templates, themes and functionality to use, as well as the ability to build bespoke features, capabilities specific to your brand, product and customer experience. Shopify allows integration of not only your products and stock management but also with multiple payment options that work across websites and other platforms, such as Instagram shop, as well as with shipping services and marketing activities like SEO or paid advertising.

Arguably the best integrated e-commerce solution on the market, our clients have found the Shopify platform to be a perfect all-in-one ecommerce solution.
Maintenance Made Easy
Keeping on top of your website can be pretty time consuming. From updating content, adjusting styles and tinkering with settings, it's a whole other job in itself. We can help with making changes - big or small - and backing up all your content so you know it's safe. We also provide ongoing website tuning, so your site loads as fast as your customers can click.

Keeping Your Site Secure
Hacking is big business online and business websites are often the easiest prey. We'll make sure your site is protected against the latest threats as well as monitor and update those all-important, but often vulnerable, website plugins to keep you and your customers safe.

Support When You Need It
Forget the panic that comes from website problems. Rather than drop everything to search for solutions, just send us a support ticket any time—seven days a week—and we'll aim to have your issue fixed within 24 hours.
Maybe you don't need or aren't quite ready for a full new website build yet, and that's just fine. We're ready to help.
Many of our clients come to us just needing some changes 'here and there'. This could be updates that need code alterations outside of the standard plug-in or theme options, changes that only require a specific site section revamp, or simply the need for an extra pair of hands to keep their site relevant and up to date.
Whatever the task at hand, big or small, our web developers can help.




OUR
PROCESS
A great website connects customers across platforms and devices, it puts ROI at the core of its design and it gives you easy access and control over the content. If this sounds like what you're looking for, then get in touch.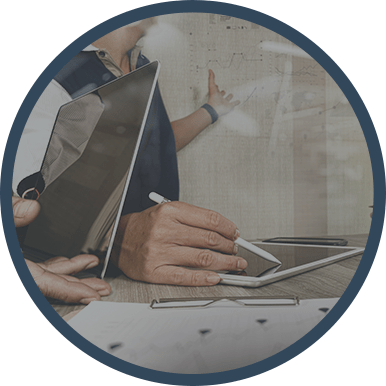 RESEARCH
We thoroughly research your market to get to know your industry and your competition. We listen carefully to your objectives and use this knowledge and insight to then create a winning formula for your website.
WIREFRAMING
Our user experience [UX] based wireframes give you a clear map of how your site will be structured and how customers will move through mapped user journeys to reach their goals.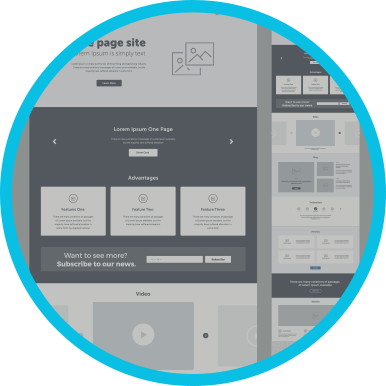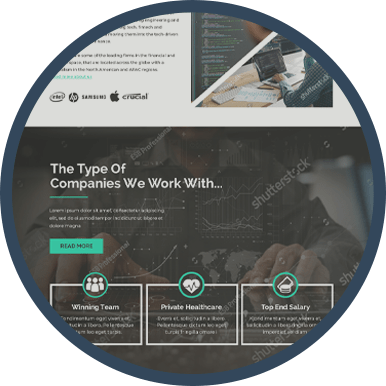 DESIGN CONCEPTS
We bring these wireframes to life by creating designs based on your input, our market research and our web design expertise. This is all about how your site will look to potential customers, including functionality, interactivity, design cues, content and most importantly, the flow of key paths to action.
BUILD
We use themes, custom code, plug-ins & integrations to bring function to design. Then we connect it to your CRM, marketing assets and tracking. The result? A website that not only looks great, but is helpful, intuitive and delivers on your business objectives.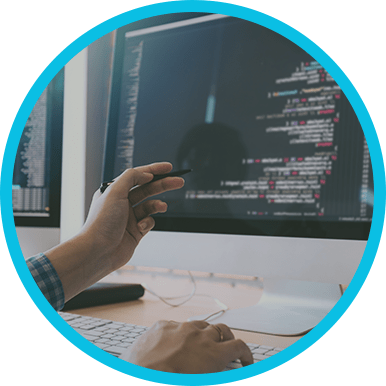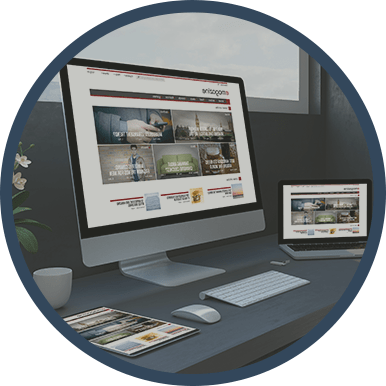 TEST, RELEASE & SUPPORT
The final step is rigorously testing the site across all user journeys, devices and operating systems to make sure it's ready for your visitors. And we're there post-launch to provide support and user training too.
Get in touch.
Let's get started.
We'd love to hear from you and see how we might be able to help.
So for a free, no obligation chat, just drop us a message or call us direct.
020 7167 6875